The Enter Zomp
This is a small replica of a Zomp, a special sailboat made in Enter. It stands in front of the Zompenmuseum. Enter is renowned for it's wooden shoes but also for the Enter Zomp (Enterse Zomp).
August 9, 2016
Follow the signs. This is Rijssen, the main harbour of the Enterse Zomp.
Here you can learn when the Enterse Zomp sails and what it costs if you want to join a trip.
Waiting for the arrival of passengers.
The food basket is already present.
Passengers on their way to the Zomp.
The beautiful Pelmolen (mill) mirrors in the water.
The Zomp runs full, luckily not with water.
The Zomp sailing from behind the boathouse.
The Zomp can hold around 20 passengers. Here the ship is heading for the Regge and the neighbourhood of Notter/Zuna. The boat can use it's sail, but has a motor as well. So it can sail when there's not enough wind. Apart from that the boat passes some very low bridges where the mast has to lower completely.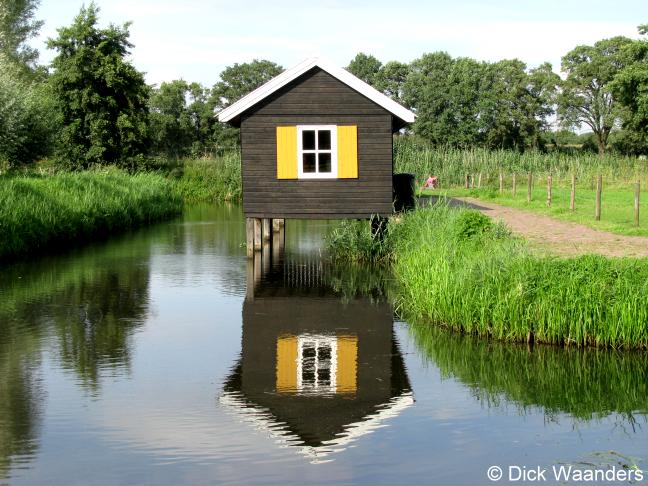 The boathouse with the yellow window reflecting in the water.
This new wharf in Enter was built in 2009, to honour the many shipyards in Enter centuries ago. All Zomps for the region were built in Enter and there were more than 100 skippers in Enter who were sailing the rivers and seas as far as England. Enter has nowadays no more than 20.000 inhabitants and hundred years ago a lot less.
Now you can start a trip with the Zomp in three places:
Enter, Rijssen and Hellendoorn.
www.entersezomp.nl
---