Museum Heim, Hengelo
August 23, 2016
Hengelo is known for its many factories in the technical and electronical field. Hengelo is called the Industry Town or Metal Town, as opposed to Textile Towns like Enschede and Almelo. Worldfamous names like Stork (trains), Dikkers (steam engines), Heemaf (electrical), Thales (Signaal) (radar installations) and AKZO (salt).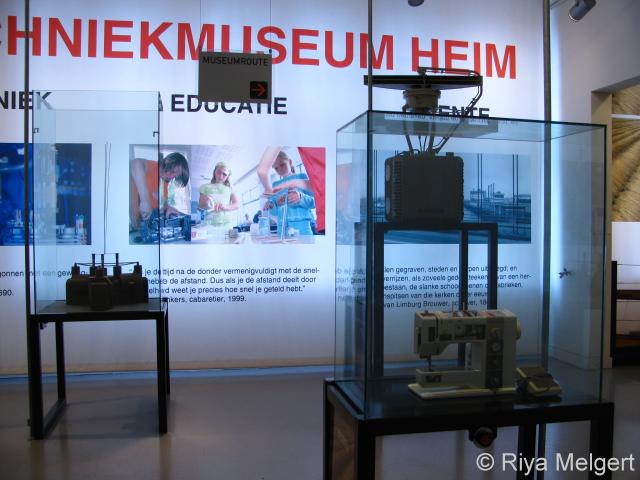 Technology museum HEIM (Hengelosch Educatief & Industrie Museum) is located in an old school, the Wilhelmina School at the Industriestraat. Heim tells the history of the above mentioned factories and others.
'Forbidden not to touch!'
These bright colors are used with an industrial weaving machine.
The STORK department.
At the memory of 25 years (1879-1904) of the Dikkers factory.
Lots of complicated machines can be studied, sometimes in working condition.
Outside of the museum you can see an original cooling tower.
Turbines and meters.
HEEMAF section.
The school has been built in 1917 in Neo Renaissance style and has many nice stained glass windows.
PTT (Post, Telegraph and Telephone) was a company from the national government. Nowadays mail and telephone are private commercial companies. And who still does know what a telegraph is?
Microwaves and radiowaves.
Radar and detection.
A "modern" telegraph terminal.
Children won't get bored in this museum. They get their own pass to play on several games and interactive machines. Children can also build their own electronics kit, under guidance of a grown up.
One of the 'modern' touchscreen games children can play.
Note: All information is in Dutch, but there's a limited amount of text to read.
www.techniekmuseumheim.nl
---