About the Artist
For a long time I never considered using a computer for creative or artistic expression. In my opinion computers were used for adminstrative and technical tasks.
And when I wanted to create something I usually used pieces of fabrick or paint.
Even when I bought my first computer, an iMac, it did not get me going until one day Dick challenged me to use it for something else than internet and e-mail.
On my Mac I made my first small drawing of a ginger cat with which I made my first gif-animation. A long time ago I made a short 16 mm animation and I always regretted not to be able to do that sort of thing again.
Then came the Amiga. Usually people move forward when they get a new computer. I moved backward. In time that is. Not in possibilities.
From a visit to England I brought an abandoned Amiga 1200. Dick patched it up for me and gave me some of his most beautiful programs: Disney's Animation Studio, DPaint and Spectracolor.
Since my Amiga only had 2 Mb of memory, it did not get me very far when I wanted to make animations or work with many different colors. Lately I managed to get a turbocard with 8 Mb of extra memory. Since then my Amiga runs on the incredible amount of 10 whole Mb and I can do with it what ever I want. It is never short in memory.
With the addition of a new monitor it is possible to work in high resolutions. To be able to draw really naturally, a drawingpad was added to my small Amiga Studio and now I am fully equipped.
On these pages you find some results of my Amiga Art.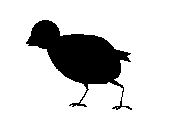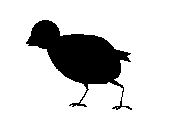 ---
6 januari 1950 - Dordrecht - Steenbok - Zwolle - Engineer
Tekenen, Textiel, Muziek, Grenspalen, Fotografie, Natuur